Environmental & Sustainability Policy
Since our doors opened in 2012, D Vine Cellars has been focused on a simple ethos: "wines sourced from ethical places". We use this idea to guide our actions and decisions as a business, and we want to share with you some of the ways that we're attempting to be as sustainable as possible...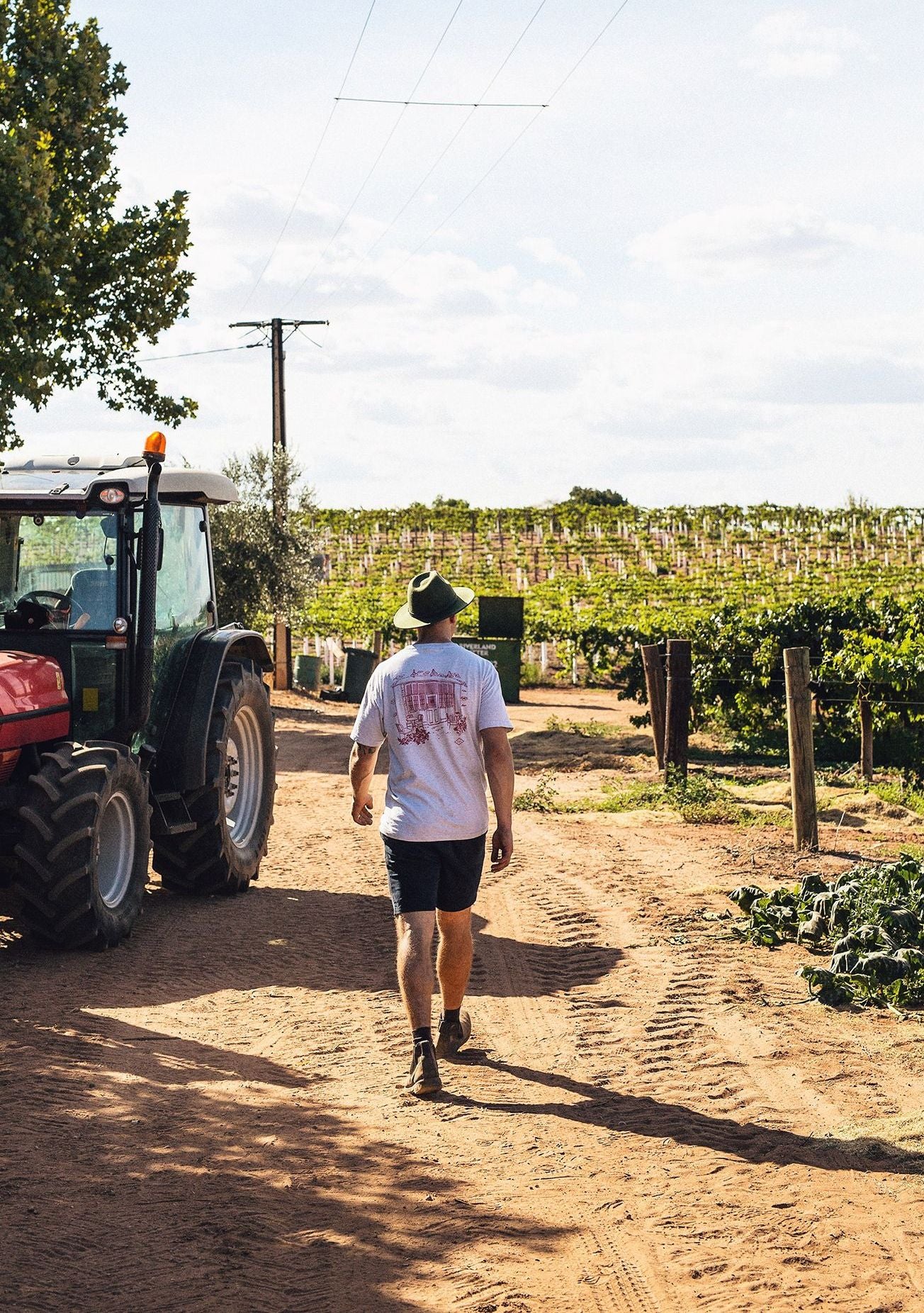 Wines Sourced From Ethical Places
This is the core tenant that guides our wine buying as a business, but what exactly does this mean? To put it simply, 'ethical places' refers to wines made using biodynamic, organic, 'natural' or sustainable farming and viticulture practices.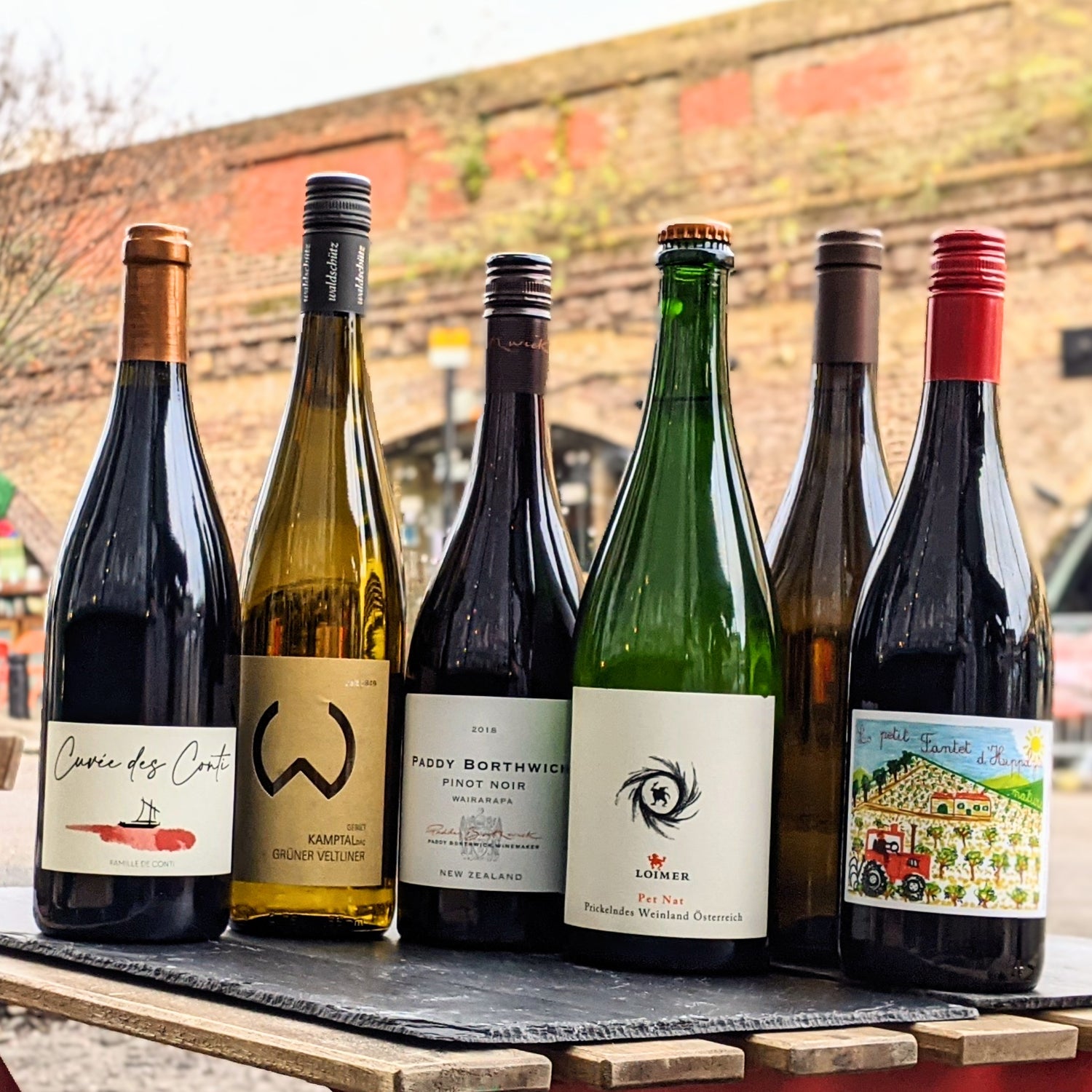 Organic: Farming without the use of chemical fertilisers, pesticides or herbicides. 
Biodynamic: Agricultural principles that encourage a biodiverse farming approach based around traditional farming methods that work in harmony with the local ecosystem.
Natural: Not a protected designation, but a broad approach to minimal intervention winemaking and agriculture, and working with more traditional methods.
Sustainable: Producers who are not necessarily certified, but who have a consciousness toward the land they are farming on, their immediate ecosystem and their local communities, carrying a respect for the planet as a whole.
Notable organic, biodynamic, natural and sustainable producers we work with: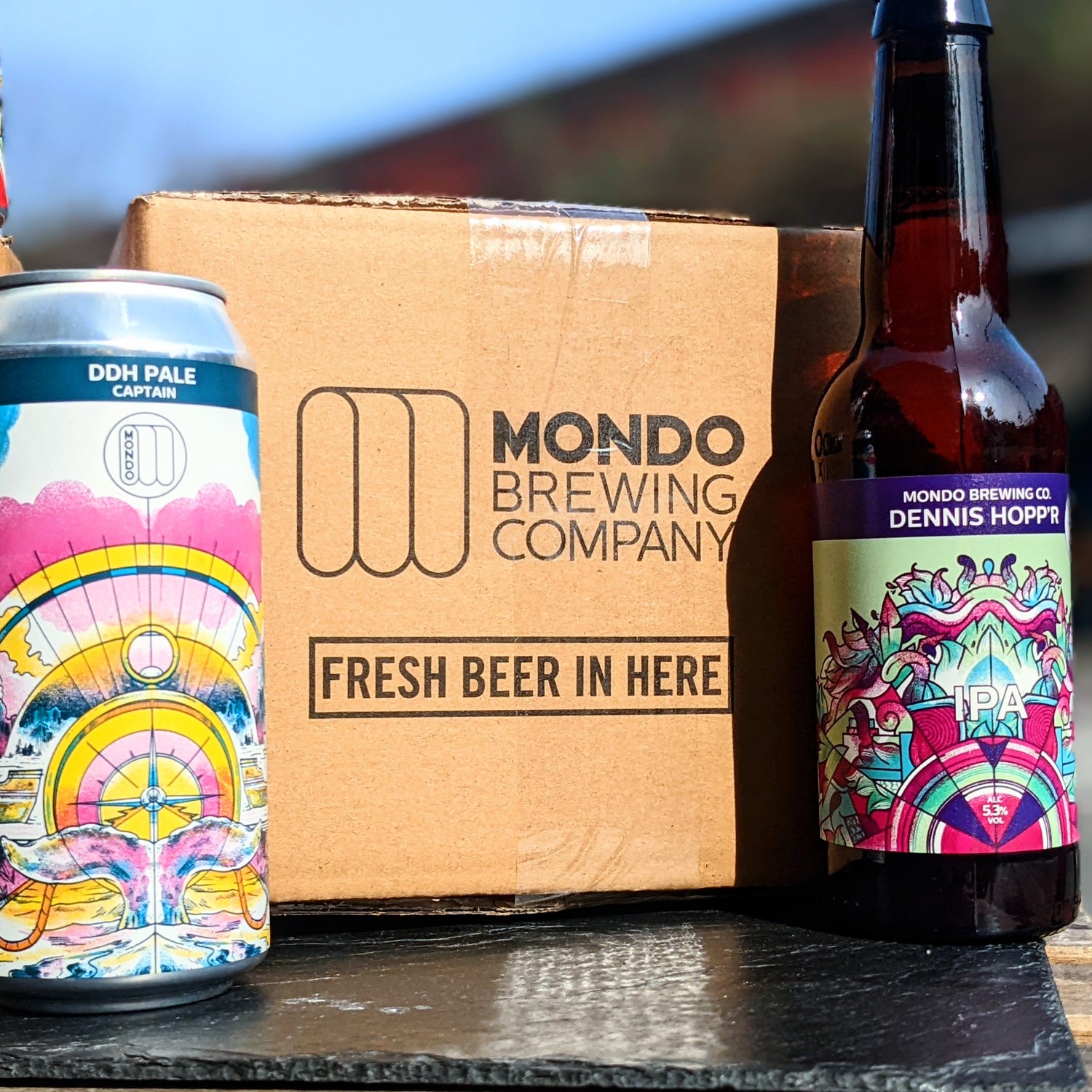 Local Is Best!
All of the beers we stock are from local South West London breweries Brixton, Mondo, Partizan and Orbit.
Spirit companies we work with are UK based where possible to minimise transport milage.
Our bread products are locally sourced from The Old Post Office Bakery in Clapham North.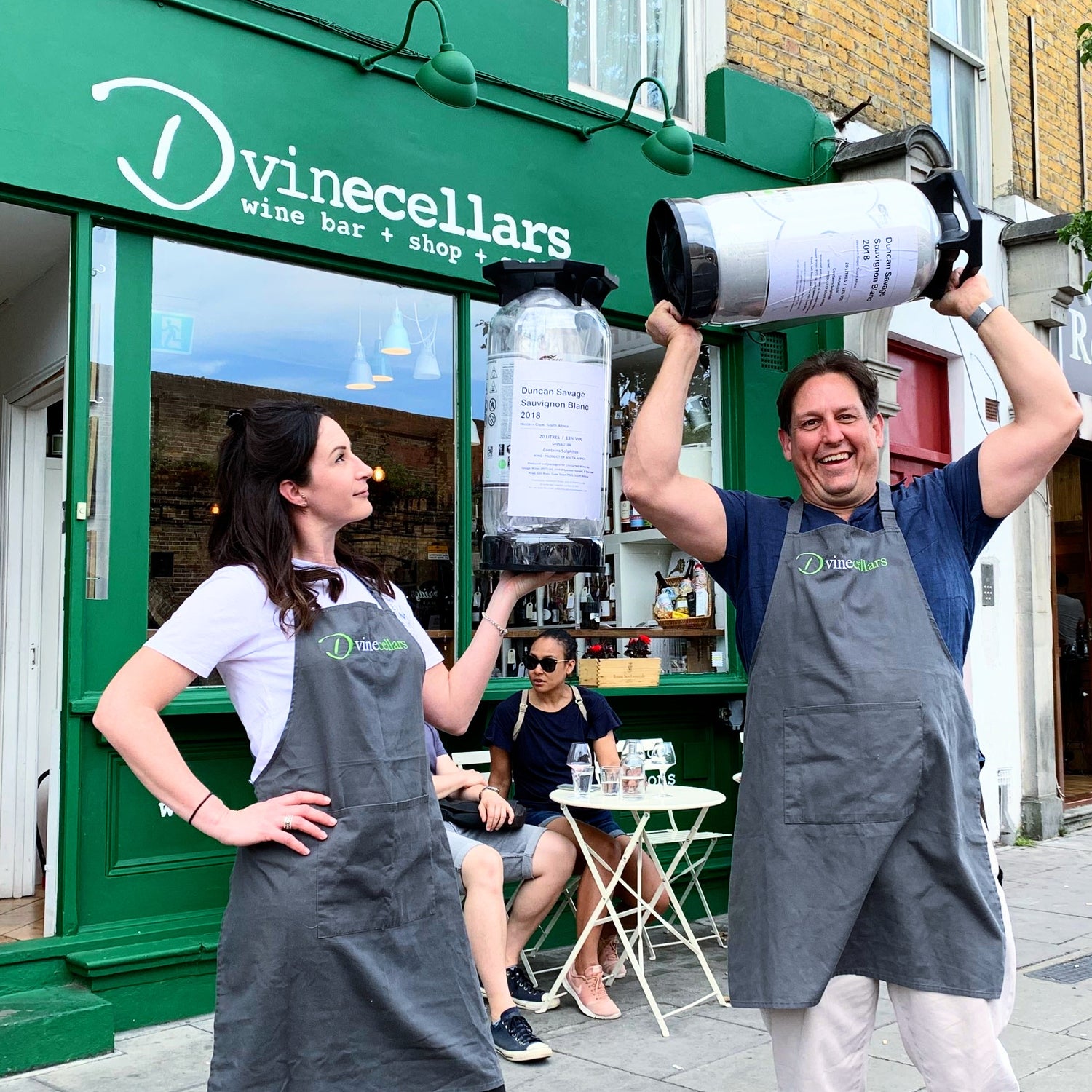 Wine In Keg
One of the biggest recent movements in the London wine scene is wine in keg. This wine can be served by the glass or takeaway in reusable glass bottles.
Recyclable plastic key kegs are about half the transport weight of the equivalent wine in bottle, and once they've been used can be deflated and sent to be refilled.
These kegs represent the next generation for sustainable low cost wine packaging.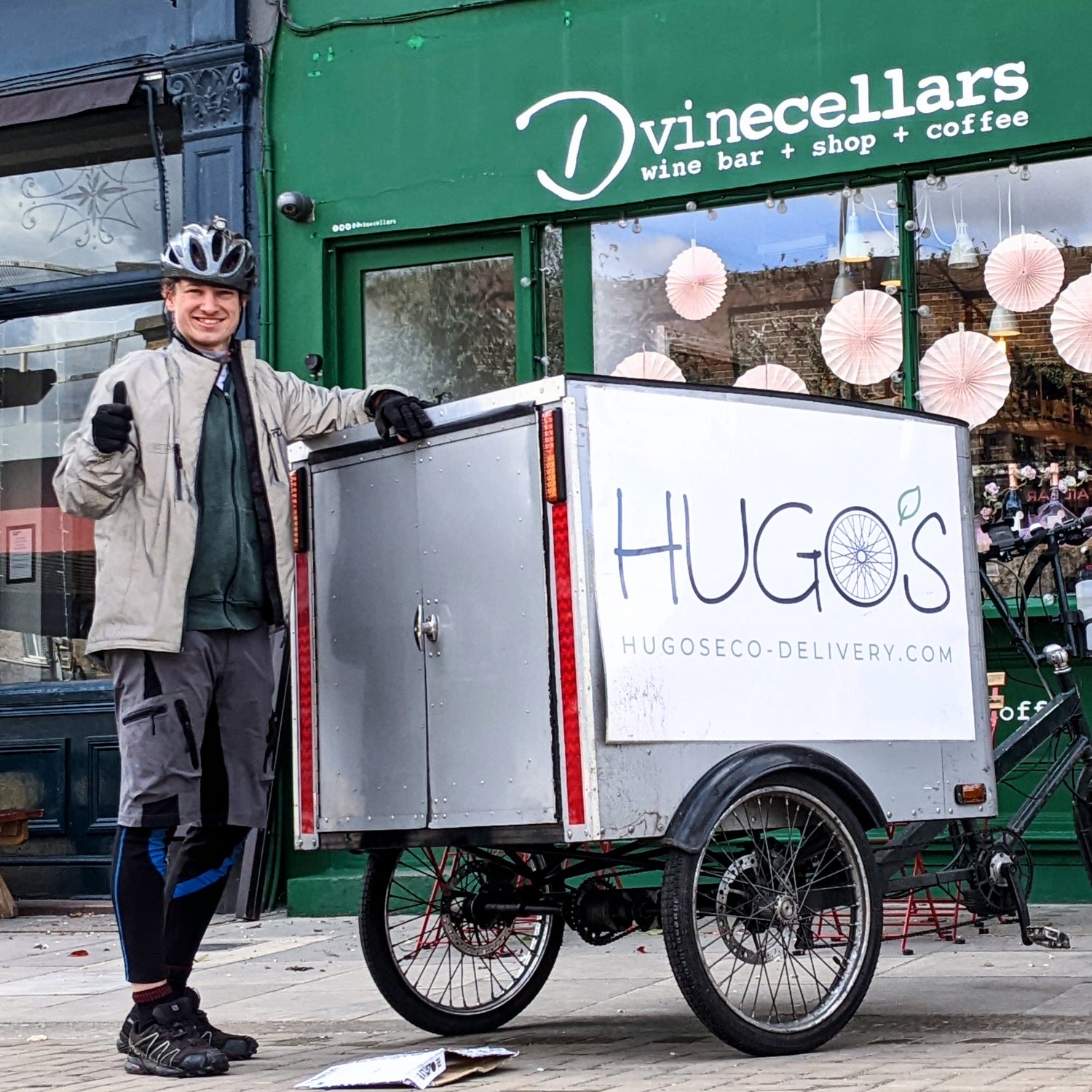 Deliveries
We're proud to be working with Hugo's Eco Delivery for our local delivieries. They offer high capacity cycle courier services and don't get stuck in heavy London traffic!
Packaging
Where possible our producers make every effort to use recycled cardboard packaging. Additionally, we reuse wine boxes for local deliveries before recycling them. Wine boxes for national shipping are made from recycled materials.
For standard in-store purchases our wines are wrapped in old newspapers. Our paper gift bags are made from recycled paper and the bottle wrapped in recycled tissue paper. Any plastic bags used are biodegradable.